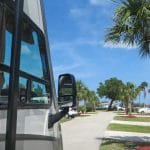 RV Park: Pelican's Landing Resort (Sebastian, Florida)
May 1, 2014
Things to Do: Beginner Hang Gliding Lessons (Nags Head, NC)
September 27, 2014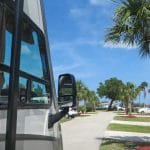 RV Park: Pelican's Landing Resort (Sebastian, Florida)
May 1, 2014
Things to Do: Beginner Hang Gliding Lessons (Nags Head, NC)
September 27, 2014
Carry-On Only Packing List for South Africa and Victoria Falls
---
---
Another "Trip of a Lifetime" to see The Big 5 at Kruger National Park, South Africa with a quick detour to see Victoria Falls. We're so excited!!! We planned 20 Days in Kruger National Park back in September 2013. We still have to get our last series of Twinrix (travel immunization shots for HepA/B) for the trip.
24 Days and Counting! Packing is 80% Done.
(Affiliate Link) LTM5 Airflo Hat by Tilley - Guaranteed for life not to wear out; Insured against loss; and has a secret pocket
(Affiliate Link) Canon PowerShot SX50 HS - 50x Optical Zoom (1200mm equiv.) plus, it's lighter than DSLR with extra lenses to carry
(Affiliate Link) Quik Pod Monopod - can get it wet and can hold a camera between 4.4lbs (handheld) - 7.7lbs (ground supported)
(Affiliate Link) Goal Zero Nomad 7 Solar Panel and Multi-Kit - More than a phone charger, more than a flashlight; the only all-in-one power solution for your pack.
(Affiliate Link) Sea to Summit Mosquito Pyramid Net Single Permethrin Treated - I plan to hang this over/around my bed. No matter where I go, bloodsuckers love me.
[Update May 2019: Glad I brought my Pyramid Net to Costa Rica! We had visited one jungle area of the country during their rainy season. It was perfect timing for the swarm of flying ants to invade our room! Couldn't sleep peacefully without this netting. Left the next day.]
Spark SpII Ultralight Sleeping Bag by Sea to Summit - Lowest average in Johannesburg for June was 30°F and this bag is quoted at keeping you warm at 35°F. I'll be putting that to the test.
[Update 2022-04-15: Still own and use my Spark Sleeping Bag]
(Affiliate Link) Cocoon Silk MummyLiner - protects the sleeping bag from getting dirty but also says, "...it feels cool in the summer and is warm in the winter."
[Update 2022-Apr-15: I've found out that I have sensitive skin so when staying anywhere from a cruise ship to a hotel, if the sheets weren't washed in hypoallergenic laundry detergent, my skin complains. So this mummy liner goes with me on trips!]
Digi Hauler 44L by Eagle Creek - After researching what the most popular Carry-On Luggage was accepted by airlines, I liked this because I can secure my iPad or Laptop
[Update: 2022-Apr-15: I still own my Digi Hauler 44L with no issues! Happy, happy!]
(Affiliate Link) Skin So Soft Bug Guard Towelettes by Avon - I like that it's DEET free
(Affiliate Link) Scrubba Wash Bag - doubles to protect the electronics from dust or just keep things waterproof.
[Update: One of the wash bags got a small hole...maybe from washing items with zippers? A Bicycle tyre puncture repair kit, PVC pool repair glue or inflatable mattress/tent repair kit are all good for any small punctures that may wear out the thin lining. -per Scrubba]
(Affiliate Link) Sea to Summit Clothesline -only 2 of 4 accommodations we have planned at Kruger has laundry facilities so this will be used in combination with the Scrubba wash bag.
(Affiliate Link) Backpack Protector by Pacsafe - Not necessarily just to deter people from going through our stuff but I hear monkeys and baboons visit your safari tents and can wreak havoc.
[Update: 2014-Sept: Yes, baboons did raid our tent!]
(Affiliate Link) Apple iPad - with movies, books and magazines for the long flights
(Affiliate Link) Black Diamond Storm Headlamp - 160 lumen
(Affiliate Link) Women's RFID Travel Vest by SCOTTeVEST - I'll be wearing this on the flight. With plans to travel light with a carry-on only, I'll be putting the 18 Pockets in this vest to good use
[Update: 2022-Apr-15: I still own and use my SCOTTeVest]
(Affiliate Link) Therm-a-rest Compressible Pillow - compact, portable comfort
(Affiliate Link) All in One Adapter Plug with Usb Charger
Malaria Pills
Winter Cap with Ear Flaps - for those chilly evenings
3 long sleeves, 3 t-shirts, socks, bras...
---