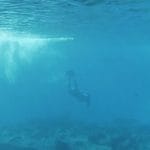 Boating: First Time Snorkeling around the Underwater Pipe
January 3, 2017
Explore Hawaii: Hiking – Waimano Tunnels (Pearl City, HI)
February 18, 2017
Goodbye: Home Sweet Home in Waianae, HI
---
---
Having traveled so much during our RV Trip, we've been getting a little stir crazy living on the island. Yes, we love our friends, the laid back island life, boating & hiking but was there more of the world to explore? Was living in Hawaii just getting too expensive? Today, we put our Waianae home up for sale.
Ownership Day: December 11, 2014
REMEMBERING HOW WE FOUND WATER STREET
With our RVing across America trip coming to a close, we missed Hawaii living. We concentrated our efforts on how we could move back to Hawaii. There was a lot of coordinating searching for homes and selling our 2010 Gulfstream Montaj 29H.
Remembering, the timing of our purchase. First, we focused looking for homes on the Big Island as homes seemed more affordable on the Hilo-side for the space you'd get for your money. After looking at about a dozen properties, we actually made an offer on a Big Island home.
Of course, we actively looked for homes back on Oahu. Wouldn't you know it... we saw Water Street just listed. We had our Oahu Real Estate Agent, check the property out for us. (Side Note: We highly recommend Mathew Ngo. He also sold our Ohua Ave home, back in 2014.)
Since we've been actively searching Oahu homes for about 3 months before trying to move back, we knew this property would be snatched up quickly. Although, we were still on the Big Island, we had our agent make an offer... sight unseen and before the seller's agent could hold an open house to promote the property. They accepted our offer for $255,000. We scheduled to fly from Big Island to Oahu to check it out. We met up with the seller's agent who still held their Open House for any backup offers. Good thing our offer was accepted. There were quite a few lookers.
BUT, TIME TO SAY GOODBYE AGAIN TO HAWAII
We put our home for sale at $355,000. We made many upgrades to this little home in Waianae. The first and immediate investment was to add air-conditioning to all the rooms. When we first bought the home there was an a/c window unit only in the master bedroom. To beat the heat, eventually we got rid of the louver windows and replaced it with more efficient windows. Plus, we added a murphy bed setup in one of the bedrooms so when we didn't have guests, the room acted more like an office space.
897 SQFT / 2,804 SQFT LOT
Exterior
Interior
3 BED / 1 BATH
Bedroom
Bathroom
Bedroom with Murphy Bed
Master Bedroom
[Update: Sold April 20, 2017 - $315,700]
Thanks for the memories Water St. Here we come Florida.
---