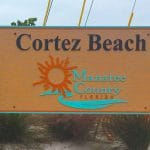 First Visit to Cortez Beach and Longboat Key (Bradenton Beach, FL)
November 10, 2017
Birding and Wildlife at Lettuce Lake Park (Tampa, FL)
January 26, 2018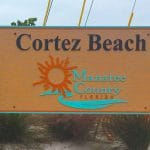 First Visit to Cortez Beach and Longboat Key (Bradenton Beach, FL)
November 10, 2017
Birding and Wildlife at Lettuce Lake Park (Tampa, FL)
January 26, 2018
Our First Visit to Anna Maria Island (Anna Maria, FL)
---
---
Known for its seven-mile strip of beautiful sugar-white beach coastline, emerald green and blue Gulf waters, we take a day to break the monotony of routine.
We found a place to park between North Shore Drive and Fern Street. Bill shows his bittersweet sad face as he reminisces about living in Hawaii as we had recently moved to Florida.
We had a walkabout then made our way towards Rod and Reel Pier for a snack.
Then, had a brunch at Sandbar Seafood & Spirits to dine with the sand between our toes.
Jambalaya Creole Medley & Red Quinoa and Blackened Salmon.
Before leaving the restaurant, I purchased a delicate Sand Dollar Clock to add to our home decor.
---
Bucketlist Activities & Tours
While in Anna Maria Island, why not take in a few other tours & activities nearby!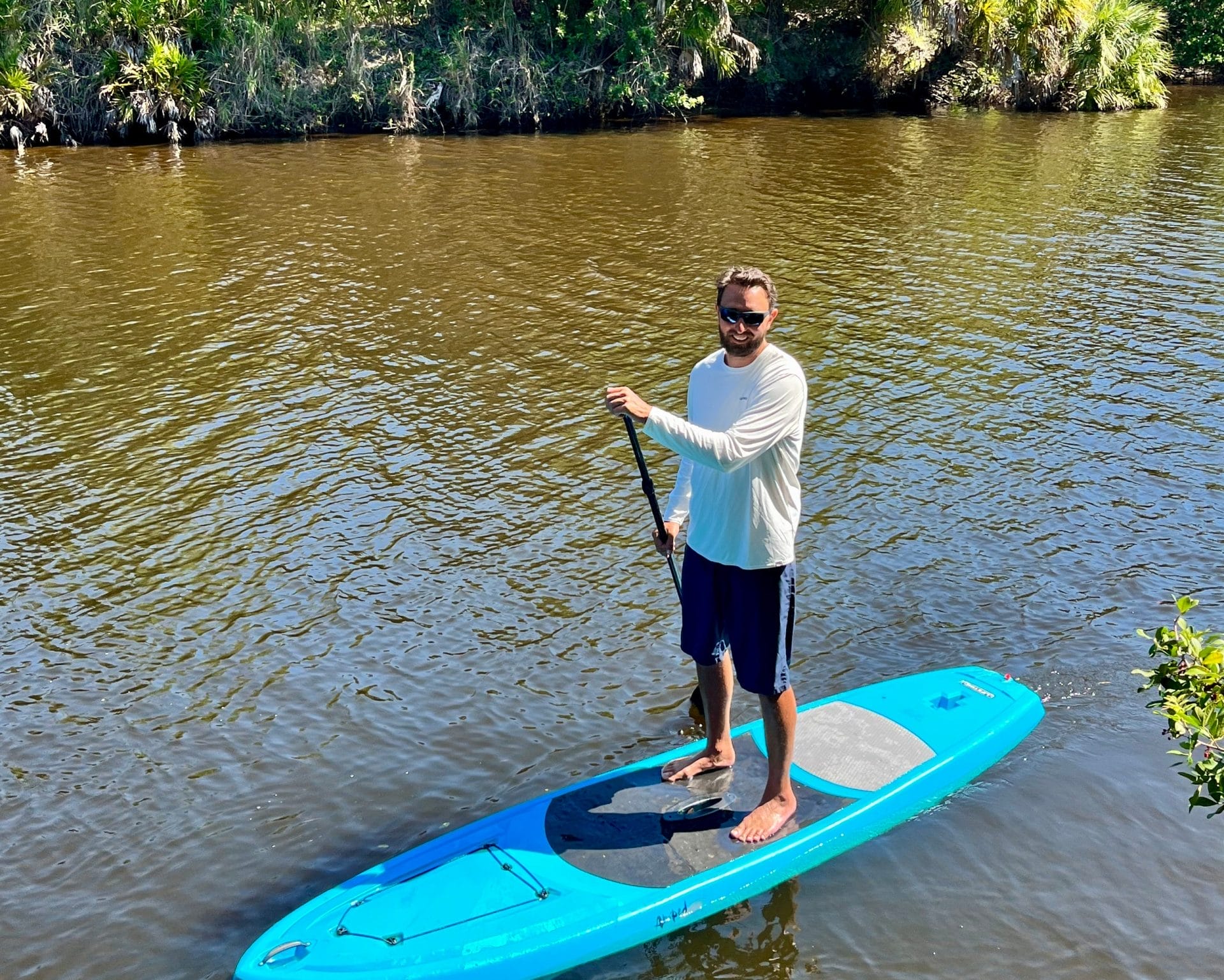 SUP Tropic Adventures
 
Duration
2.5 Hours
 
About
The two hour paddle tour takes you up the river one mile (two miles round trip) and just West of the Manatee River dam. As you venture towards the dam, the river gets much more narrow with extra twists and turns, making for a challenging but fun time for a novice or experienced stand up paddler! We also make several stops along the trip to search for shark teeth!
SUP Tropic Adventures
 
Duration
1.5 Hours
 
About
Our nature hike takes you through a tailored route of the multiple trails the Preserve offers to optimize your experience. The 2-mile round trip hike includes a panoramic view of the river, the Rye Family Cemetery and a nature-made bridge crossing the creek. Along the way you will hear about the history of the historic town of Rye and see many native Florida plants and wildlife!
SUP Tropic Adventures
 
Duration
2.5 Hours
 
About
Grab your window seat to a view like no other in our 100% clear kayaks on this guided ecotour through the Robinson Preserve!
 
This trip is great for those looking to enjoy the tranquility of a protected mangrove estuary and tunnels as we paddle to the clear waters of Anna Maria Sound and Tampa Bay where you'll get a view of the iconic Sunshine Skyway Bridge! Be on the lookout for many different species of wildlife from roseate spoonbills to white pelicans during the winter, fish, manatees, dolphins, eagle rays and so much more!