Off Roading: Sunset to REDS with Buffet by the Bonfire
February 10, 2021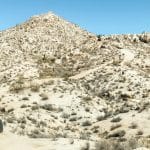 Off Roading: 75-mile In and Out Exploring Cottonwood Mine (Cal-Nev-Ari, Nevada)
March 2, 2021
Historic Railroad Hiking Trail (Boulder City, Nevada)
---
Difficulty
Easy, wide and flat trail
Distance
5.05mi, 2hr6min*
*8.2 mile Out & Back if you go all the way to the Hoover Dam
Fitness
~10,404 steps,
249 cal burned
---
First stop, the Lake Mead Visitor's Center where they gave us a lovely trail map where we plan to walk in/around Tunnel 5:
A quick photo-op at the Visitor Center then off to the official parking area… downhill… to start the hike.
Found this nice quote at the parking lot.
Warning sign about the desert heat.
They actually close the gates June through September.
Interpretive Signs
I welcome and appreciate any additional information about the trail (from historical information to facts about local wildlife and plants).
Along the Trail
I call this section of the trail - the narrows. It's where we spotted a few chuckwalla lizards.
Plenty of bench seating along the way for breaks.
Looking at these power lines, I imagine a zipline course would be awesome here.
This is an easy trail for everyone to enjoy.
Check out these Lake Mead views:
and the Marina:
Somewhat Off Trail
You can see an unmarked trail off to the side. So we investigate.
Can you see me?
The Main Attraction: Railroad Tunnels
Outside the tunnels:
Inside the tunnels:
Tunnel to Tunnel:
One last selfie:
---