Carnival Conquest: 7 Day Exotic Western Caribbean Cruise from Miami, FL
March 16, 2014
Fishing: Hooking Tarpon from No Name Key Bridge (Big Pine Key, Florida)
March 30, 2014
Carnival Conquest: 7 Day Exotic Western Caribbean Cruise from Miami, FL
March 16, 2014
Fishing: Hooking Tarpon from No Name Key Bridge (Big Pine Key, Florida)
March 30, 2014
Snorkeling at Looe Key National Marine Sanctuary - Florida Keys
---
"Looe Key National Marine Sanctuary was created in 1990. It is named for the HSM Looe, A British ship that wrecked in 1744. Located just five miles from our shore, we are the closest point to Looe Key with running time about 30 minutes." – Strike Zone Charters.
How convenient and just our cup of tea since their 1st tour time was doable - 9:30am. Enough time for coffee and breakfast to get our energy up for the snorkel. They have a 1:30pm tour but anyone who goes out in the ocean knows that the earlier the better. Why? Wind kicks in as the earth wakes up.
Address
506 NW 1st Ave
Crystal River, FL 34428
More Info
Private Boat Tour: $38/pp (not including snorkel gear rental, if needed)
Distance Traveled
One way: 0.3-mile / 5 minute walk from Breezy Pine RV Park
---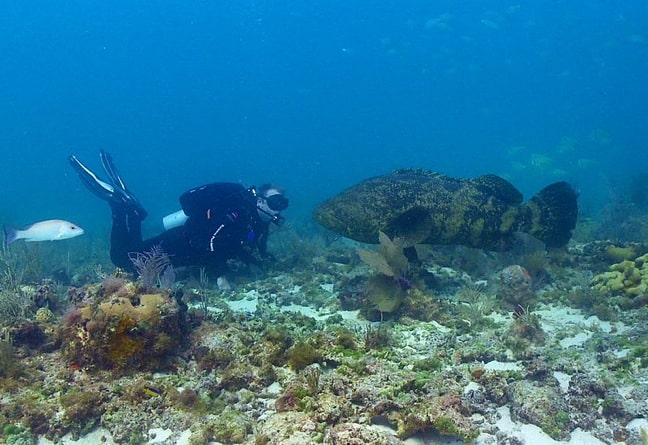 Photo Credit: Atlantic Goliath Grouper, by Brett Seymour via National Park Service
Notes on Snorkeling Here
• Don't fear the jellyfish here. They don't seem to sting.
• We're still in search of the resident Goliath Grouper that live here, too and have heard are on the critically endangered species list.

Enjoy our video of the experience. It was a cloudy snorkel day but fun anyways.
---
Bucketlist Activities & Tours
While in Florida Keys, why not take in a few other tours & activities nearby!
Looe Key Dive Center

Duration
3 hours

About
Offered every Friday, you can Dive & Snorkel aboard our 45 ft. Catamaran Kokomo Cat II or Island Hopper to a single site with 1.5 hours in-water time.
Looe Key Dive Center

Duration
2 hours

About
Join us for a breath taking beautiful sunset off the coast of Summerland Key!

Sunset Tours are available Monday, Wednesday & Saturday weather permitting.

Boat will leave at 6pm, please arrive 15 minutes early and will return at roughly 8pm.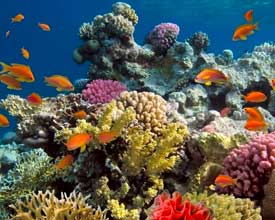 Looe Key Dive Center

Duration
4 hours

About
Divers, Snorklers or just along for the ride you'll come aboard our 45 ft. Catamaran; Kokomo Cat II. Two trips daily each with two- 1 hour sites at Looe Key Reef.

Morning Trip: Check-in at 8:00am and return approximately 12:15pm

Afternoon Trip: Check-in at 12:45pm and return approximately 5:15pm