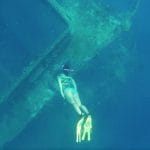 Aruba Sailing and Snorkeling to the Antilla Ghost Shipwreck
April 17, 2018
Airbnb: Belle Vista Hotel – John's Pass (Madeira Beach, Florida)
May 13, 2018
Why Visit Lion Country Safari (West Palm Beach, Florida)?
---
---
We heard about this Drive-Thru Safari Adventure from our stay at La Quinta Inn where we had stayed prior to our cruise. This morning, we disembarked our 11-night Southern Caribbean Cruise, from Port Everglades, with Royal Caribbean and had this last hurrah in mind instead of a straight ~ 4-hour drive back home. We've been to other wildlife parks but we heard that there's more than just the drive-through safari to enjoy. After the drive, we could explore other attractions on our two feet like animal feeding experiences, rides, and more...
The Drive-Through Safari
We did hear that the lions lost their freedom to roam in November 2005... 14 African lions at the time due to the "threat of lawsuits." Too bad because it was such a thrill to have Bears and Wolves roaming free at Bearizona, for example. But they do have quite a large on 300 acres and variety of animals here.
You may want to learn about their Park Rules or What to Bring before your visit. You are given a cd to following along while driving and a map that helps identify the animals you may spot.
Seeing this tortoise reminds me how much I would like to see a Galápagos Tortoise up close and personal... one day!
Aldabra Tortoise surrounded by Vultures
Seeing these water buffalos reminded me of the many we saw what Filipinos called their Kalabaw (Carabao) working the fields in Philippines.

Asiatic Water Buffalo
Where Ostrich Roaming
Giraffe Country
It's spring and there were so many calfs at play and running around.

Giraffe traffic
Endangered White Rhinos
Having visited South Africa and knowing how much a threat poachers have been to the rhino population, I'm glad to see an abundance of White Rhinoceros here.
Lion Country
Entrance to see the Lions
African Lions - "Male lions spend 18 to 20 hours a day snoozing, while females get 15 to 18 hours of shuteye." –Sleep.org
Walk-Through Safari: The Animal Encounters
The Best $2 spent at Lion Country Safari - Feeding Giraffes
Exhibit is open daily at 11am and the cost of the feeding experience is $2 for lettuce leaves.
The Best $1 spent at Lion Country Safari - Feeding Budgies
Budgie (parakeet) seed sticks can be purchased for just $1.
---