The Best Roller Coasters are Found in the Desert
December 16, 2019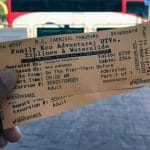 Port Excursion: UTVs, Ziplines, and Waterslide (Puerto Vallarta, Mexico)
March 11, 2020
The Best Roller Coasters are Found in the Desert
December 16, 2019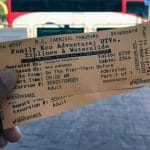 Port Excursion: UTVs, Ziplines, and Waterslide (Puerto Vallarta, Mexico)
March 11, 2020
Saddled Up on the Polaris for a Duel
---
---
What did Santa give Bill for Christmas this year? Answer: a Dueling Tree - steel targets made for two in head-to-head competition or simply to practice speed and accuracy. Its best feature - the 6 target paddles reset by gravity.
Since we can't have one of those carnival shooting galleries with a row of moving ducks, this was the next best thing. What a fun outing!
SHOOTING ETIQUETTE:
• We picked up our shell cases when finished.
• Left the area as we found it - no litter.
---